Product Range
CDL、CDLF is a multi-functional product which can transport various media ranging from running water to industrial liquids and is applicable for different temperature, flow and pressure ranges. CDL is applicable for non-corrosive liquids while CDLF for slightly corrosive liquids. Water supply: filtration and transportation of water plants, water supply of water plants by area and pressurization of main pipes and high-rise buildings. Industrial pressurization: process water systems, cleaning systems,high-pressure washing systems and fire systems. Transportation of industrial liquids: cooling and air-conditioning systems, boiler water supply and condensing systems, support for machine tools, acid and alkaline. Water treatment: filtration systems, reverse osmosis systems,distillation systems, separators and swimming pools. irrigation: irrigation of agricultural land, sprinkling irrigation and trickling irrigation.
Product Introduction
CDL、CDLF is a non-self-priming vertical multi-stage centrifugal pump mounted with a standard motor. Its motor shaft is directly connected with the pump shaft through the pump head with a coupling. The stay bolt fixes the pressure-resistant cylinder and flow-through parts between the pump head and the water inlet and outlet segments. The pump's water inlet and outlet are on the same straight line of the pump bottom. This pump is optional for an intelligent protector as required for effective protection from dry run, open phase, overload and soon.
Type Designation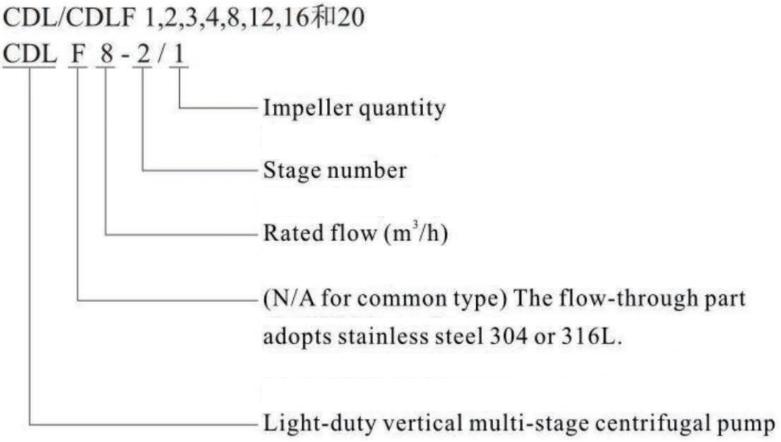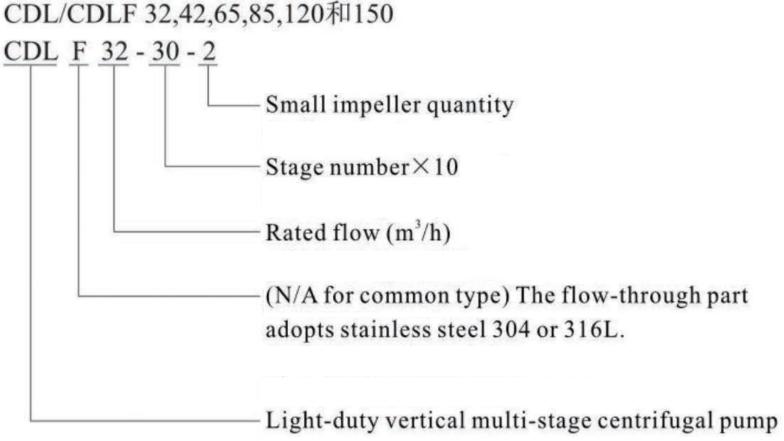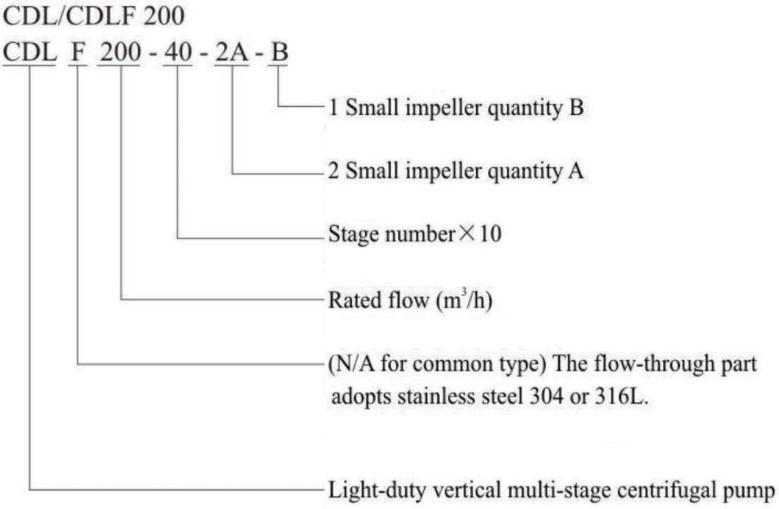 Performance Parameter